SALUTE LA FAMIGLIA MEMBERS' STORE
| | | |
| --- | --- | --- |
| • You Must Be A Member To Purchase Wine | • After Initial Club Shipment | • Minimum of Three Bottles – Lots of 3 |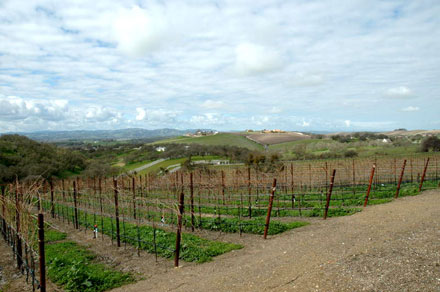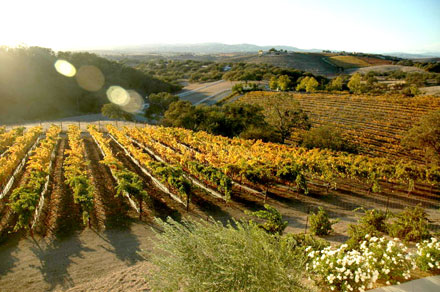 2015 ANITA'S BLEND / ESTATE

Still sophisticated and complex like its namesake. Our Club's favorite. A little drier this year, with hints of blue and black berries. Pairs beautifully with veal, pork, turkey, or salmon.

44% Syrah, 29% Zinfandel, 27% Cabernet Sauvignon

72 Cases Produced / Speciale Vineyard

$28

+ Shipping &
Sales Tax (CA only)


AVAILABLE

2015 JAZZIN' / ESTATE

Prolific, even in drought! We dropped one-third of the fruit and still produced more than ever before. We added some Syrah for color and depth. Maybe our best Zin yet?

95% Zinfandel, 5% Syrah

96 Cases Produced / Speciale Vineyard




$28

+ Shipping &
Sales Tax (CA only)


AVAILABLE




2015 GSM

A blend of Rhone varietals—Grenache, Syrah, and Mourvèdre. The Grenache produces strawberry and raspberry flavors, while the Syrah adds tannins and color. The Mourvèdre adds acid and length to the finish. A well balanced blend.

43% Mourvèdre, 30% Grenache, 24% Syrah, 3% Zinfandel

120 Cases Produced / Speciale and D'Alessio Vineyards




$28

+ Shipping &
Sales Tax (CA only)


AVAILABLE





2013 SERENDIPITY

A GSM with a Zinfandel "zing." Raspberry fruit with a lush finish. This wine was aged on French oak for 2 1/2 years. Big, jammy.

27% Grenache, 26% Mourvèdre, 24% Syrah, 23% Zinfandel

Only 20 cases left. D'Alessio and Speciale vineyards.




$28

+ Shipping &
Sales Tax (CA only)


AVAILABLE




Cost Calculator
Wine
Quantity
Cost
Subtotal
Tax
Total
Shipping State
Shipping Cost

$0



Total

$0

ANITA'S BLEND
$28.00


$0




$0




$0



JAZZIN'
$28.00


$0




$0




$0



GSM
$28.00


$0




$0




$0



SERENDIPITY
$28.00


$0




$0




$0



Please see UPS icon for correct freight costs. Filling out this calculator does not place an order.
To place an order please call Joseph @ 805.239.2856 or email him at joseph@enfoldwines.com.
Shipping Information & Rates
We ship the first Monday after receiving an order.
Shipping rates are for 5 Zones: CA & Near West, Far West, Central, East, New York
Shipments must be a minimum of 3 bottles and in lots of 3.
We do not ship to: Alabama, Alaska, Arkansas, Hawaii, Maryland, Massachusetts, Mississippi, Pennsylvania, Utah, or P.O. Boxes.
Someone 21 or older must order and receive the shipment.
We recommend you ship to a business address where someone can sign for the package.
We only ship UPS Ground.

California & Near West
$33 / Per Case
CA, AZ, NV, NM
1-2 Days

Far West
$45 / Per Case
CO, ID, MT, OR, WA, WY
2-3 Days

Central
$55 / Per Case
IA, IL, KS, LA, MN, MO, NE, ND, OK, SD, TX, WI
3-4 Days

East
$60 / Per Case
CT, DC, DE, FL, GA, KY, ME, MI, NC, NH, NJ, OH, RI, SC, TN, VA, VT, WV
4-5 Days
New York
$65 / Per Case
NY
12-14 Days

View Shipping Rates